XUV 550 with Honda GX 630
Discussion Starter
·
#1
·
I had a lot of trouble with the Briggs engine in my XUV 550. It was incredibly sensitive to a slightly dirty air filter and loved to fowl plugs. Deere's response has been that the vehicle should not be allowed to idle for more than 30 seconds and to not use it for short trips. Go figure a Gator that should not be used for landscape maintenance that involves short trips and idling... So at 100.3 hours out came the engine.
I replaced the Briggs & Stratton engine with a Honda GX630. The Deere spec'd Briggs has a non standard taper on the crank shaft and in the drive clutch. I had the option of taking apart a brand new engine to replace the crank and keep the stock clutch or to replace the clutch as well. In order to stay with a stock engine and clutch I replaced both with ones having a 1" straight shaft.
The Honda is very similar in overall size to the Briggs but has a more boxy shape. At this point I'm still confident it will be a quick and easy engine swap.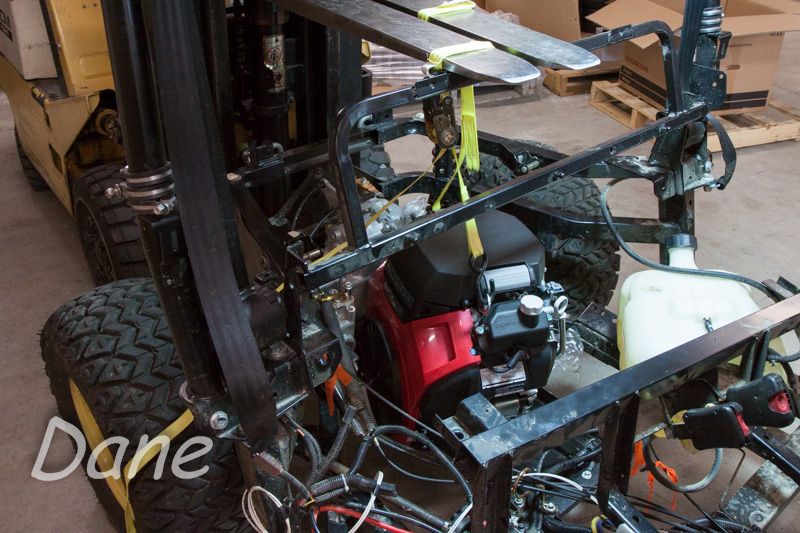 The first problem I encountered is the engine mounting base which is formed of sheet metal in a "U" shape. The Gator had a semi circular cutout for the flywheel and fan shroud of the Briggs but the larger and boxier Honda hit so I had to do some trimming of the vertical flange.